The Comeback of the Designer Leather Backpack
Designer leather backpacks have returned into today's fashion society with a vengeance. With many designer companies producing attractive and stylish choices for leather backpacks, many women have come to recognize them as a practical and fashionable alternative to purses and handbags.
Many companies also provide designer leather backpacks at affordable prices so you can accessorize them with your wardrobe. Also, there are several different shapes and styles to add to their already attractive qualities.
The Pear Pack leather backpack is a popular choice among many women. Named for its shape, the Pear Pack by Erda Leather has a single adjustable strap which is a trendy concept in today's leather backpacks. The single strap also allows you to use it as a sling-style bag. As a result, this is a versatile choice when you are looking for a new designer leather backpack. The Teardrop bag is a handbag but its shape and utility resembles that of a typical backpack. These bags have a single flap that covers the main compartment they also have a drawstring to close the opening.
The Territory Backpack by Ellington Leather is what most people think of when they think of the typical backpack. The designer leather backpack industry has taken this idea and improved on it by making this style with leather instead of canvas, as they are typically known. These are traditional backpacks, but the added leather gives them an elegant and stylish appeal. These are also the most durable kind of backpacks and, as such, they are more practical. They often have several compartments for carrying essentials anytime.
Another popular designer leather backpack on the market today is the two-pocket sling backpack. This style generally has two front pockets and a side entry to the main compartment for added convenience. These leather backpacks are spacious and they also have specially-designed compartments for your cell phone and other essentials.
The Vero Pack is also a stylish choice with its angled front opening and interior slip pockets. Since it is manufactured by Ellington Leather, you can also be sure that it is made with some of the best leather materials in the industry. Also, the name behind it guarantees its durability and sophisticated qualities that others will undoubtedly notice.
Today's designer leather backpack combines a sense of functionality with a fashionable style and affordability. Since they have made a comeback in today's world, manufacturers have experimented with the appearance of the backpack and they have offered consumers a variety of attractive and innovative options. You can get a stylish backpack that you can use to carry more things with you on a daily basis without worrying about carrying around a handbag that is packed full of everyday essentials.
Shop anywhere, find it all with DHgate.com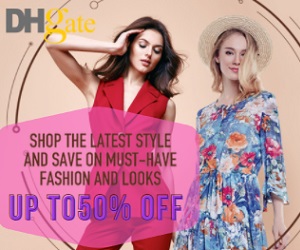 DHgate makes online shopping simple, efficient and can delivers great buying incentives for their customers. They have a large products selections from electronic gadgets & accessories, clothing, sports & outdoor products and much more. Visit their shopping store page for more special discounts offered only at DHgate.com.
Tags :
DHgate